Where the heck do you get designs? How do you stitch out a picture? Is it better to download designs or buy discs? Let's break this down in my Designs 101 blog post in the Machine Embroidery for Beginners Series.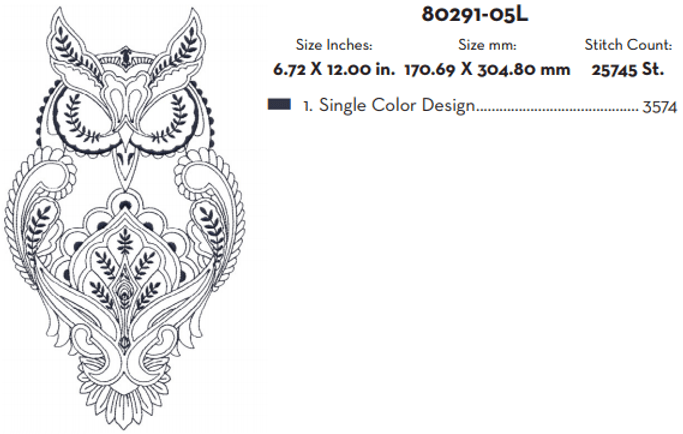 Are you new to machine embroidery and not sure where to start? Maybe you're so new you don't even have a machine yet. That's okay! No matter how early you are in your machine embroidery journey this is the series for you. In this 5 part series I will take you from buying your machine, all the way to embroidering your first projects.
Over the next few weeks we will go over:
Week 1: Best Embroidery Machines for Beginners
Week 2: Choosing Fabric for Machine Embroidery
Week 3: Machine Embroidery Designs
Week 4: Intro to Machine Embroidery Stabilizers and Notions
Week 5: Getting Started with Machine Embroidery: Putting it All Together
Designs can be confusing as a newbie.
In my online course Foundations of Machine Embroidery I break down the elements of machine embroidery design such as the type of stitches in designs, how to find quality designs and downloading them and saving them to your machine.
In this blog, I cover some additional information about machine embroidery designs to get you feeling even more comfortable while navigating the world of embroidery designs.
Where to Find Embroidery Designs. This is a question I get asked in every class I have ever taught: But where do I find designs I like? Fortunately, there are thousands of companies all over the world offering embroidery design downloads, you will find your own favorites and potentially even a few to avoid.
Unfortunately, not every design is digitized to the same quality so you'll want to be careful when purchasing. But that's okay! I have great recs on companies that have amazing digitized designs and I'll even give some tips on buying things off this list.

This is an affiliate link. Thank you for supporting Tough Kitten Crafts.
My top favorite places to get embroidery designs:
(Links with an asterisk are affiliate links) –OESD*
Obviously this isn't an exhaustive list of all the sites that have great quality designs, it's not even a full list of designers I have used and loved, but these sites are the ones that I use on a regular basis and therefore happily recommend.
So what if you want to buy from an indie designer or someone not on this list? That's great! I love supporting indie designers and small businesses! Having said that I want you to avoid the mistake I have made before where I spent a ton of money on designs from an unknown source that turned out to not work at all. So, how can we do that?
How to purchase your designs
There are a few different ways that you can purchase your designs and what you choose will come down to two deciding factors: Personal preference and what is available.
Three ways designs are available:
Online Download
USB stick
CD
Let's break em down:
Download:
The most widely available format. You will purchase the design and download it to your computer. May take a little getting used to if your new to the technology of it but it's very simple once you get the hang of it.
USB Stick: Some brands like OESD and Scissortail Stitches offer pre-loaded USB sticks, ready to be used in your machine. This is a great way to get your designs if you are a little nervous about the tech involved and want to skip the computer entirely.
CD:
This is the second most prevalent way to purchase designs. This was a very popular method a few years back and is still popular among those who like to have a physical copy of their designs. The difficulty with a CD is that many laptops no longer have a DVD rom drive so you may have to purchase an external one as I have.
All options are great though not every designer will offer all three (or even two different options!), so the choice may be made for you.
How to Verify the Quality of Embroidery Designs 1. Ask around! You can ask in embroidery facebook groups or at your local store if they have used or heard about this designer and what they think. Tough Kitten Crafts Facebook group is a great spot for this.
2. Any Freebies? Does this brand offer a free design? If so download it and stitch it out to see the quality of the designs.
3. One at a time! If you can't quite verify the legitimacy of their digitizing before purchasing that's okay, it doesn't mean you have to give up buying from them! Just buy one, inexpensive design first and stitch it out to see how the design looks. Don't make the mistake I did and buy $20 worth of designs that are poorly made! If I had bought one $5 design first I would have been out less money and saved a lot of frustration. I'd love for you to comment on this blog post with your favorite designers so we can get some more embroidery designers credited.

Click to join the Tough Kitten Crafts Facebook Group.
How to Stitch Out an Image and Knowing Your Design Format
I get asked all the time from new embroiderers "I have a picture/vector image but it wont stitch out? How do I stitch it out?" Unfortunately, embroidery doesn't work that way. You need to have your images digitized before you can stitch them out on an embroidery machine.
The process of digitizing is where you actually create the embroidery file information like what types of stitches your design will have, the stitching order and more. Your machine cannot discern any of this information from an image and it cannot read the file extensions of images.
The file type your machine needs is totally dependent on your machine. I use BERNINA machines and they read all file types but get the best quality with .EXP or .ART.
Need to know what file type your machine reads? Ask your machine dealer, ask in a Facebook group of embroiderers or you can google that information. Some commonly used formats are: ART, DST, EMB, EXP, HUS, JAN, JEF, PCS, PES, SEW, VIP, VP3, XXX.
To get a design digitized you have two options: 1. Purchase machine embroidery software and learn to digitize yourself. (I like BERNINA Software) 2. Find a company to digitize for you and pay them to do it.
Both are great options and totally dependent on you, how you will use the design and what your interest in digitizing is. As always feel free to ask about the pros and cons of both options inside the Tough Kitten Crafts Facebook Group!

If you want to learn more about your embroidery designs then check out my online course Foundations of Machine Embroidery. You get to keep this class forever, watch it as much as you like and learn amongst community members in our Guided Study option.
Have questions about Foundations of Machine Embroidery? Feel free to email me with any questions at info(at)ToughKittenCrafts.com.
Comment below with your favorite place to get embroidery designs! Have questions about designs? Comment below and lemme know!