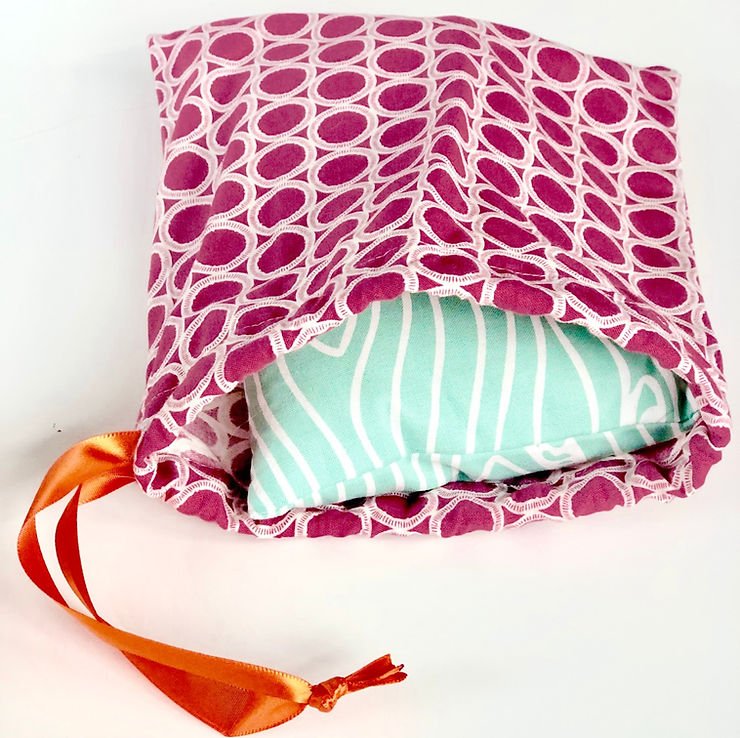 Last year for Christmas my boyfriend's mom, Kim, gave me a rice pillow. Let me tell you….it changed my life.
Dramatic? Yes. True? Also yes.
Did you know that one in four women has had a migraine and they affect three times more women than men. I am one of those women and woooo, let me tell you, they can really knock you out! And they are so flippin' frustrating!
While visiting Kim down in the West Palm Beach area, I got hit with a sneak attack from migraine. Kim also suffers migraines and sinus issues so she knew JUST what to do and let me retreat to a bedroom to rest and use her rice pillow; it was so soothing and wonderful, I was in love! She made me one of my own for Christmas and I have never looked back.
I love my eye mask so much I don't even wait for a migraine to use it! I use it any time I'm looking to relax; with it's weight and amazing aroma right over my eyes I can get relaxed enough to fall asleep anywhere (which is fantastic with how many hotel rooms and airplanes I'm in!)
Pop that eye pillow in the microwave to warm it up and you have a wonderful hot pack to go over your eyes, on your neck, anywhere that needs some comfort.
When my mom got the flu, I brought her my pillow to use to help ease her headache and she, too, was a quick convert! She loved it!
I wasn't sure I was going to get mine back; she instantly asked for one of her own!
Knowing my mom is much more finicky than I am about germs, I just knew a travel bag had to come with hers as well.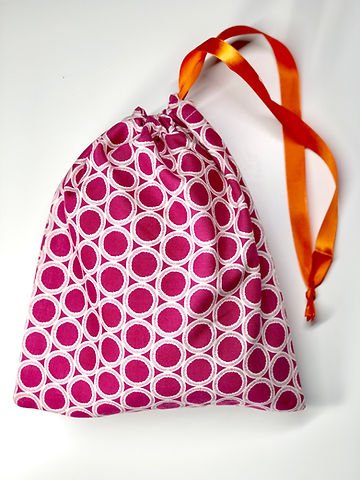 So here it is! You can make your own eye pillow and case in the blink of an eye.
It's a fun make cause it goes together so fast, looks too cute all done up and everyone who gets one wonders how they lived without it!
This gift can be made in fifteen minutes and can be assembly line sewn to make lots and lots of them for gifts.
I was able to make four in under an hour, cutting and pressing included!
Ready to make your own?
Ready for the best stocking stuffer or teacher's gift ever?