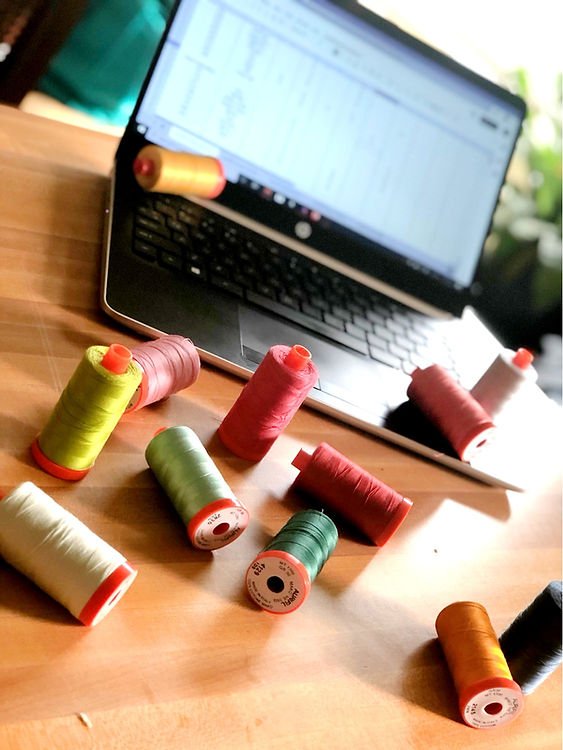 I am not an organized person. I am too ADHD for that.
My sewing room is an absolute disaster area 99% of the time.
But there is one thing that I actually do to keep in order that's my thread inventory via, what I affectionately call, the Threadsheet Spreadsheet (or the Thread Spread for brevity's sake)
I know some brands have apps for their threads and I have even hard of a generic thread app but I wouldn't know because I have used this method for so long.
This is my favorite way to organize my thread so I can have it with me anywhere via and I get to add whatever information I want/need.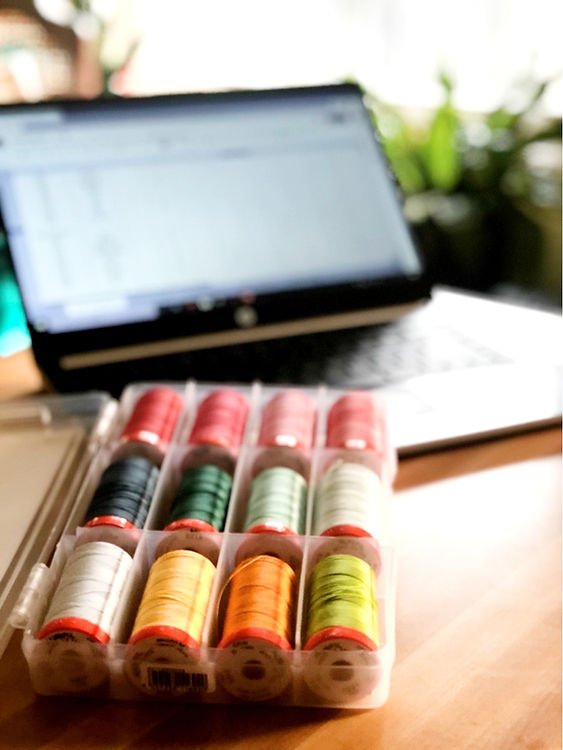 First off you want to download Google Sheets on your phone. That way you are never caught without your thread inventory.
I have made a video for you to show off how I organize my inventory, this will also introduce you to the basics of using Google Sheets so don't be intimidated if you have never used it before. You can even just steal mine and fill it in with info about your gorgeous thread stash!
You can get my Thread Spread here.
Follow the instructions in the video on how to copy it to your Google Sheets and make it your own
Oh! And I mentioned in the video that I would give you a list of the names of Aurifil Threads so you can add them to the names section, get that list here.
That's it for this post! It's quick, easy and super easy to maintain.
Please let me know if you have any questions on making and maintaining your thread inventory!
xoxo Kate