Did you know that I am a traveling sewing educator?
I travel the US putting on fantastic single day and multi-day events and it has been a freaking blast to get to share knowledge with you, have a fantastic time together and get to see your city.
There is a good chance that you learned about Tough Kitten Crafts because you came to one of the BERNINA Academy events!
If so, thank you so much for keeping up with Tough Kitten Crafts!
The Modern Sewist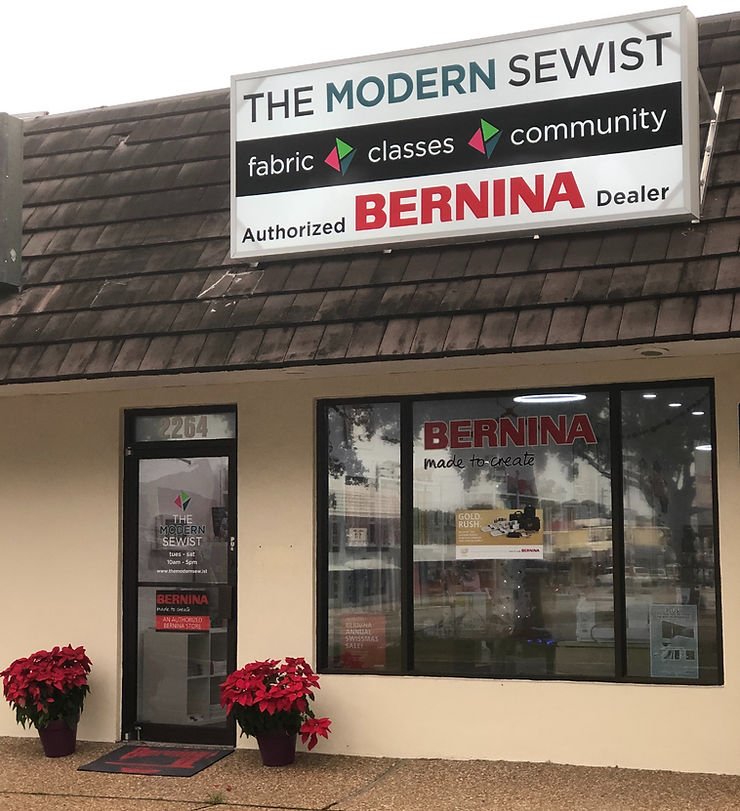 Arrived at the Modern Sewist!
Location:
Sarasota, FL
Store type:
Modern fabric store & BERNINA dealership
Staff:
I had a great time with this team!
I mostly got to work with the awesome management staff here. Funny enough, I have been Instagram friends with The Modern Sewist's manager, Jenni, for years (before Modern Sewist was a store!) Through Jenni I got to know the owner of the Modern Sewist, Karis Hess, who I got to spend time with at BERNINA University this year. It was wonderful to see Karis again and meet Jenni in person finally!
How I got there:
Drove from Orlando (2 hours)
How long I spent in town:
3 days
Where I stayed:
Best Western Plus Siesta Key Gateway
Fave Things About the Store:
The gorgeous modern fabric, the cute studio space, the adorable neighborhood, the FANTASTIC class guests
Exciting Things Happening at the Store:
Sarah Thomas of Sariditty is coming to the store in the spring for a BERNINA Q-Series Event (I am a huge fan of BERNINA long arms!), the store is expanding once again so there will be a gorgeous, spacious class room (can't wait to get back and see it!)
Exciting Things to See in Sarasota:
SO many fantastic places to eat.
Bask in the beauty that is The Ringling; stunning art mueseums and breath taking gardens The Ringling is a MUST in Sarasota.
Visit the gorgeous beaches, no matter what time of year you visit! Read more about them here.
Fave Things About the Area:
Honestly? The food. It was all so frickin' yummy.
Also, I loved the vibe of the area the shop is in; it's shabby beach town chic and that's my fave Florida vibe.
Food You Can't Miss:
Everything I ate here was delicious including the class lunches; the store owner, Karis, made the lunches herself! She was a personal chef before becoming a shop owner, awesome right?
–Napulè Restaurant. The best lasagna I have ever had. I let the waiter choose for me between two entrees and holy crap did he do a great job. I ate every bite and was WISHING for more. The only thing better than the vibe of Napule is the insanely good food.
–Walt's Fish Market. There is nothing better than going to the beach and getting THE BEST seafood. Casual dining, ridiculously yummy food, and it's been around for 100 years! Food for everyone in your fam and food for every budget.
–Five-O Donut Co. There is nothing I love more than a great donut and these were truly great donuts. The only thing that beat the cherry cheesecake donut was the simple perfection of the glazed donut. Yum. I'll take 1 dozen right now, thanks.
The ONE place you HAVE to visit (other than the shop):
Walt's Fish Market. We all went out for a class dinner to this restaurant and I was IN HEAVEN! You can't order wrong cause it's all amazing! This restaurant is casual, DELICIOUS, and a Sarasota staple. Get the Lobster and Ravoili and watch everyone else at the table (and the wait staff) drool over your order.
What I Would Do Different Next Time:
-Stay longer! More food, more fun, more exploring!
-Not stay at the Best Western. My worst stay so far of all my travel and I am easy to please hotel wise. I would love to try the Tiny House Siesta; more personality, just as close to the shop and a great way to live out my tiny house fantasy!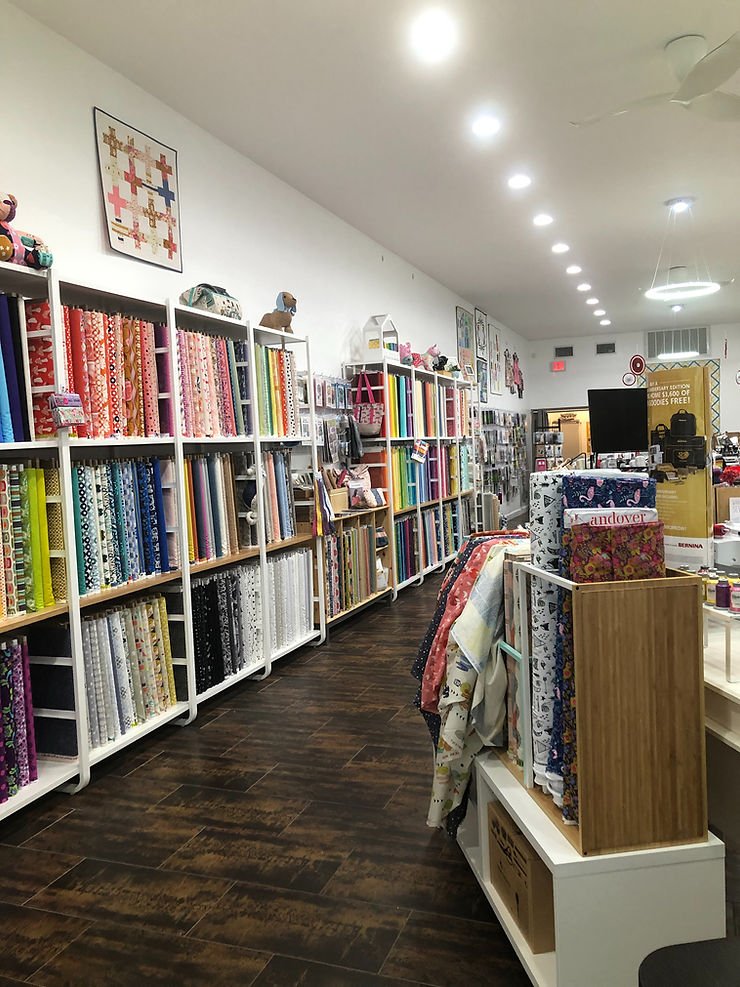 Don't you just love this store already!?
From the second you step into the Modern Sewist you feel the care and creativity that Karis and her team puts into everything they do. From the gorgeous interior design to the perfectly modern samples to the cheeky as hell cards and tote bags; the Modern Sewist exudes a trendy, fun sensibility.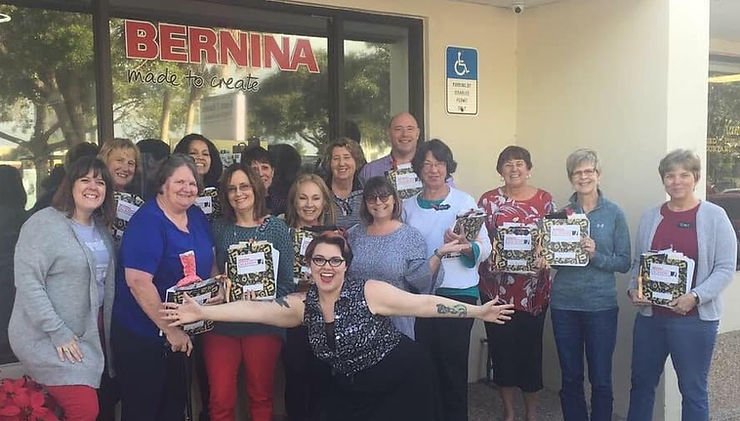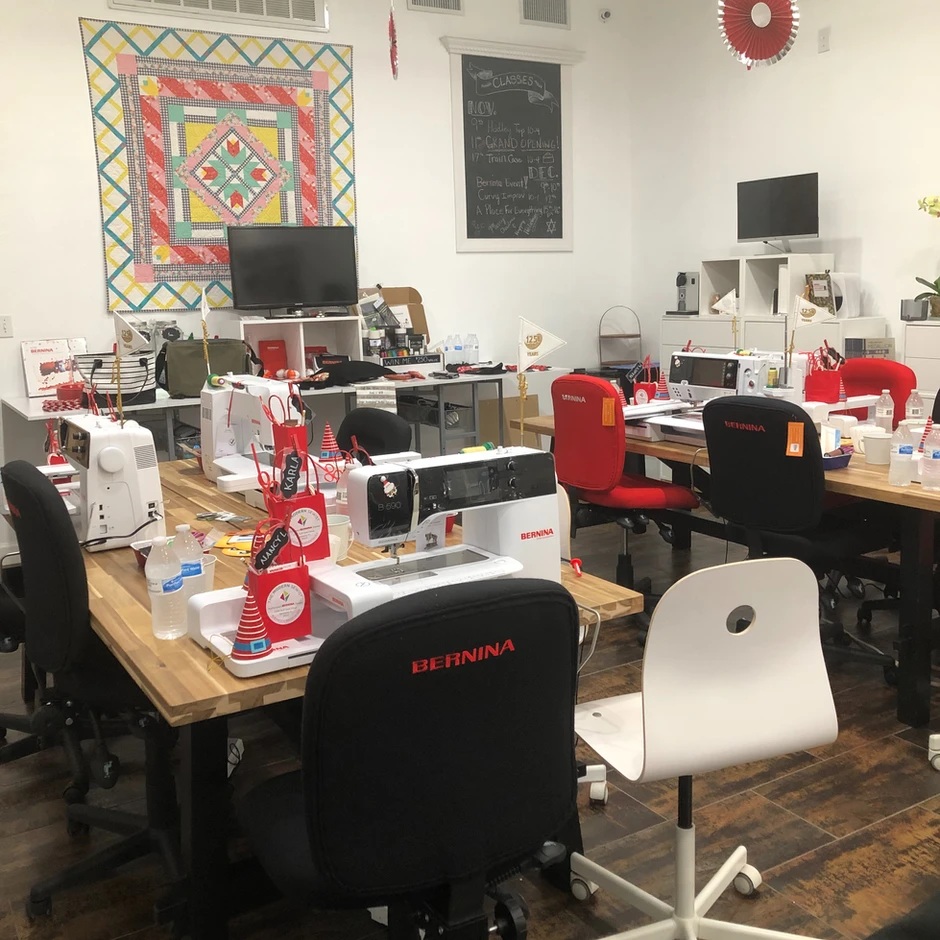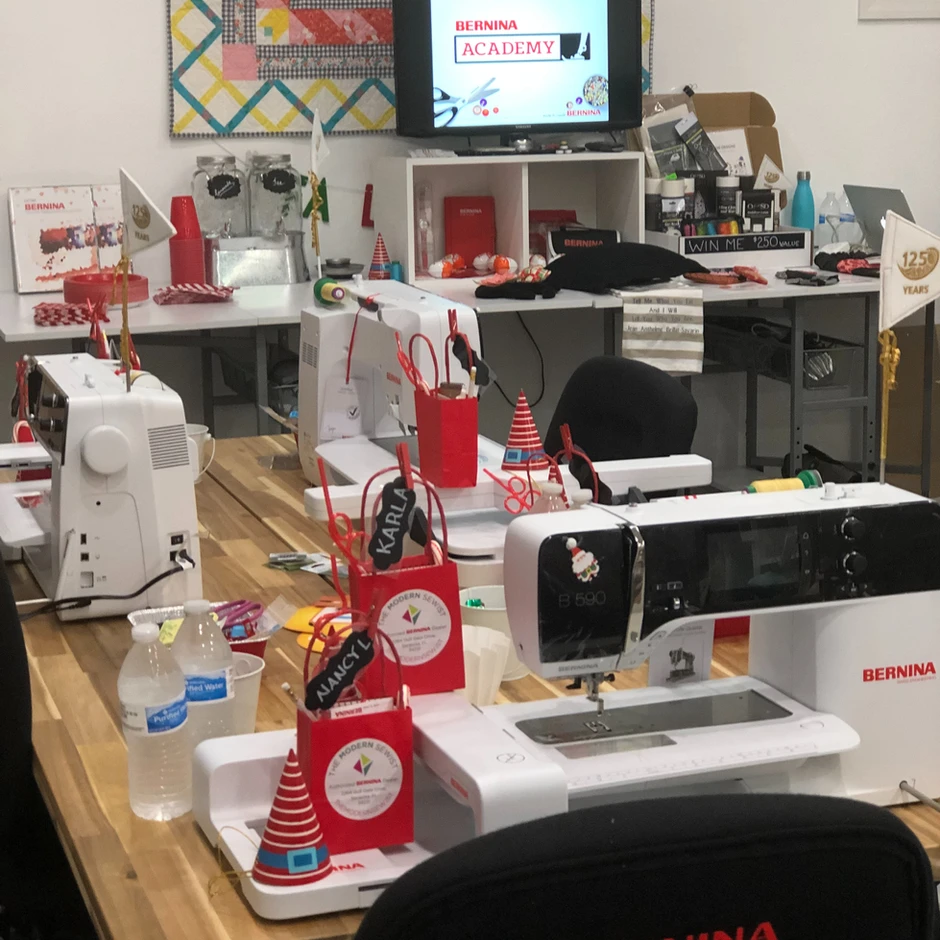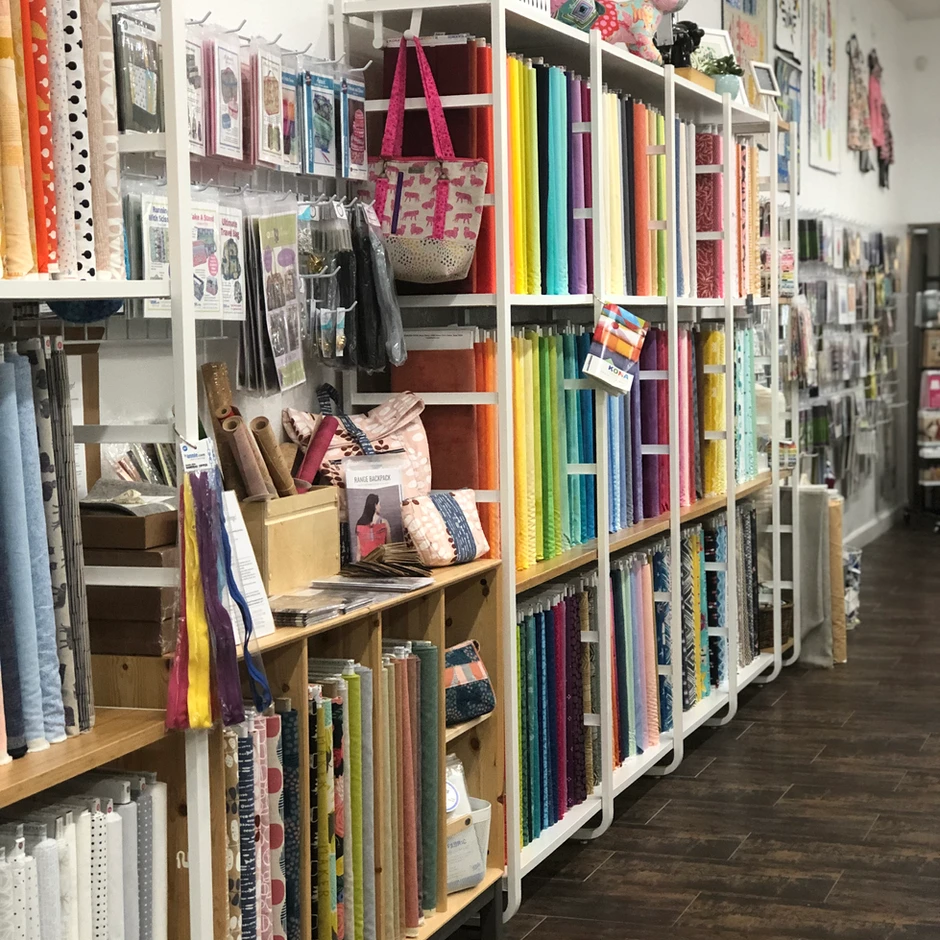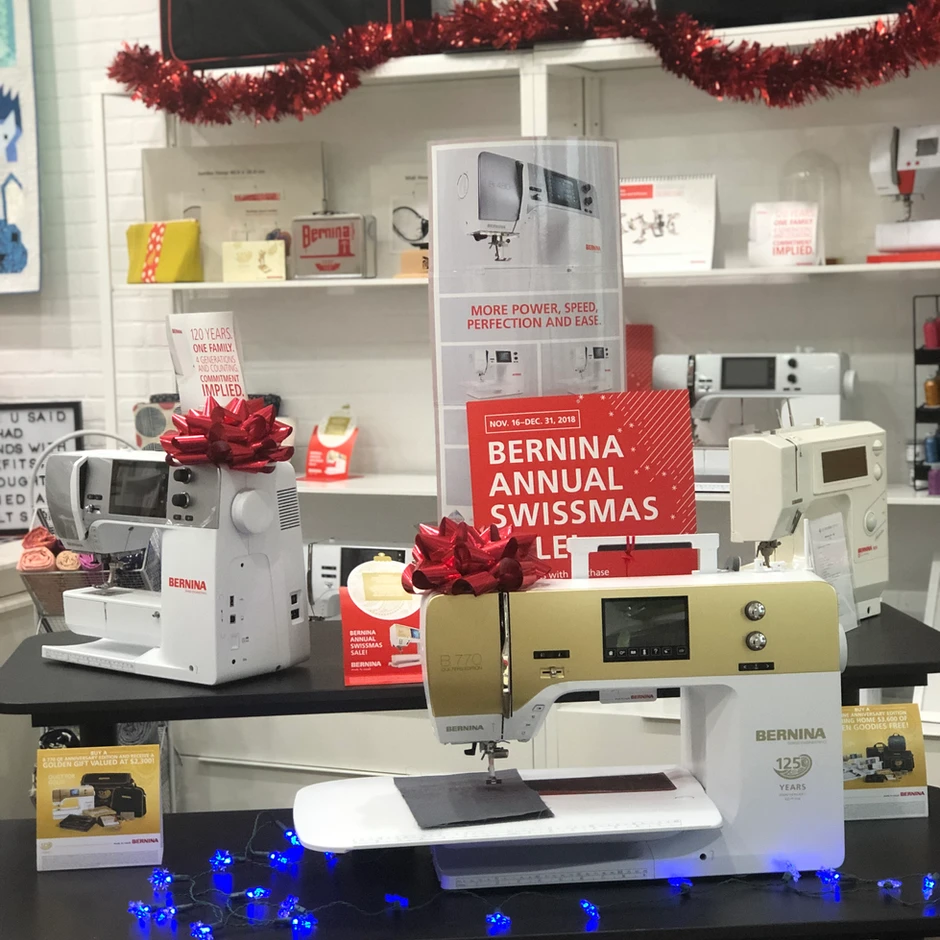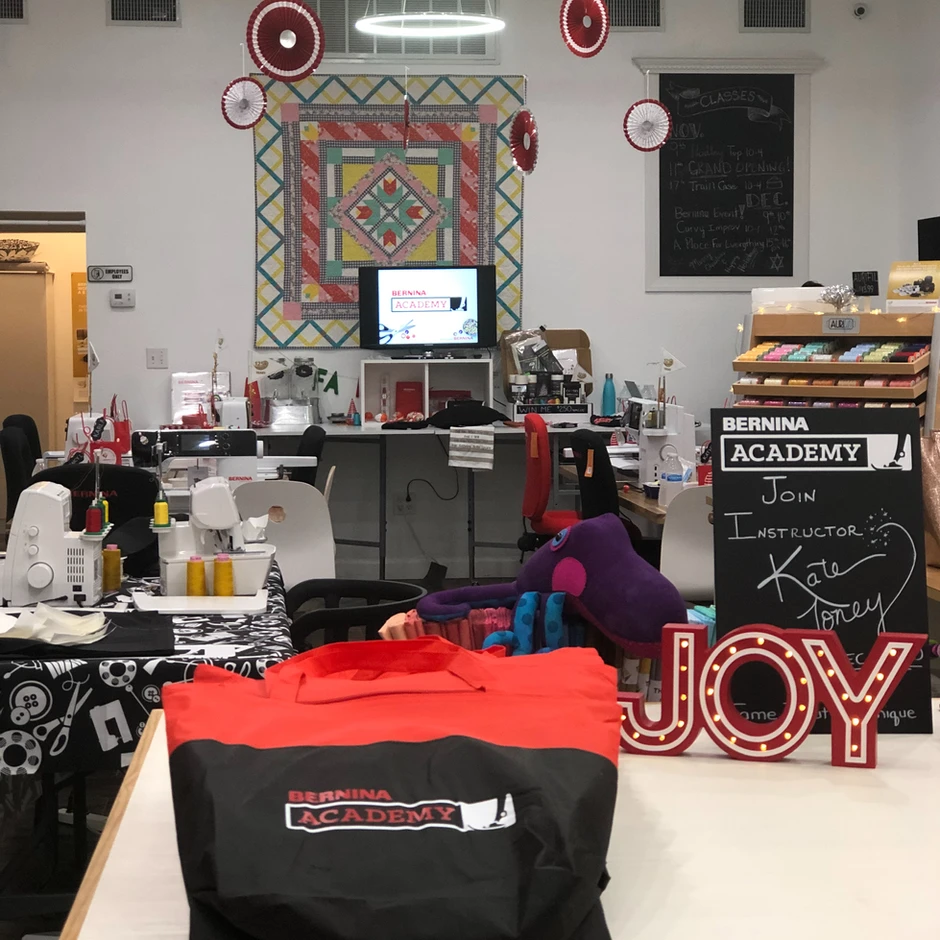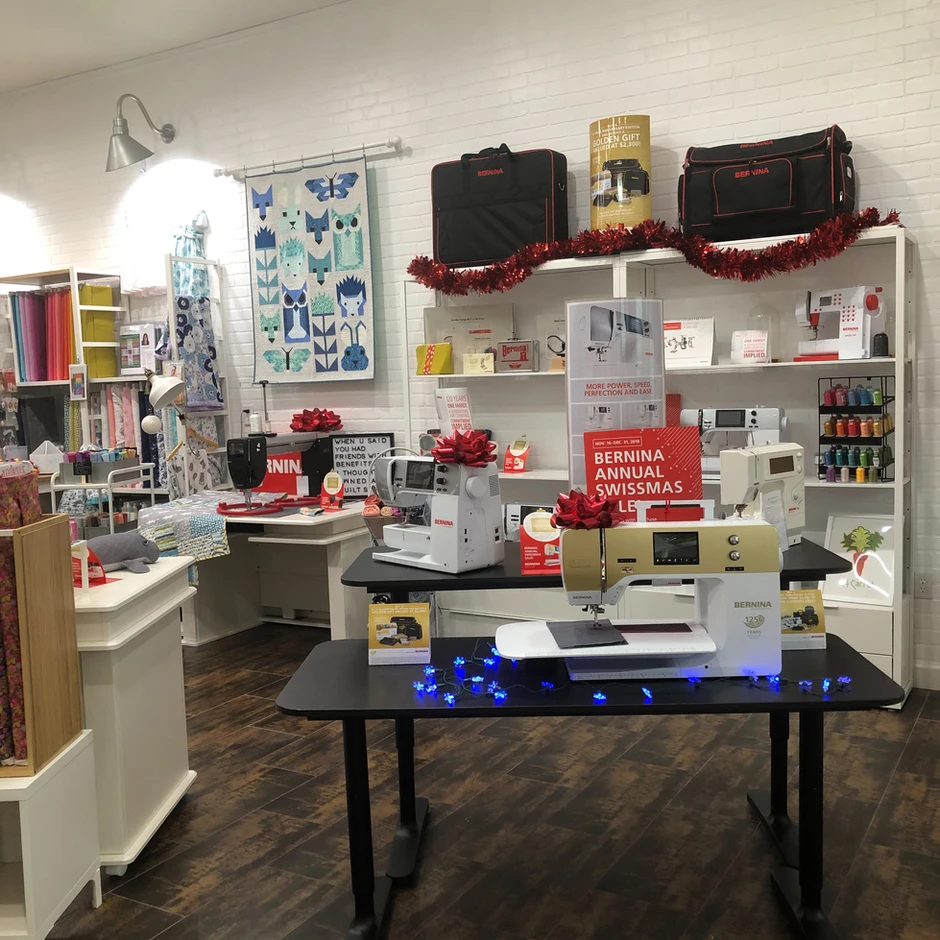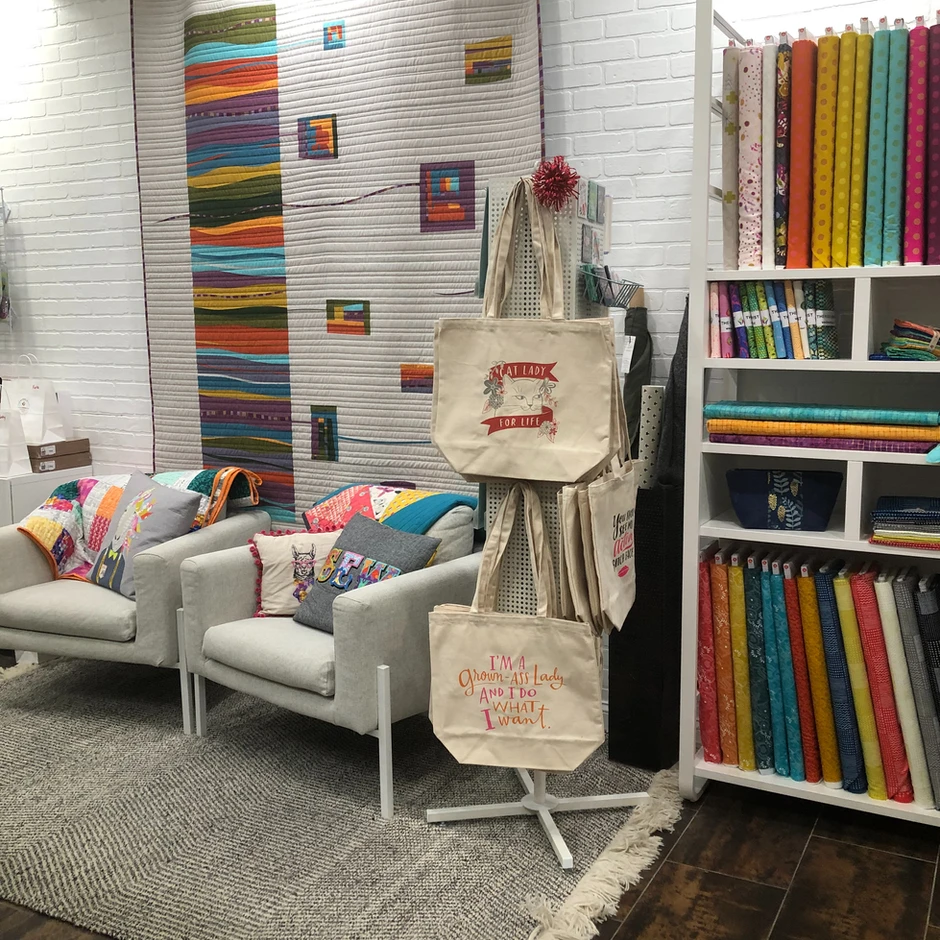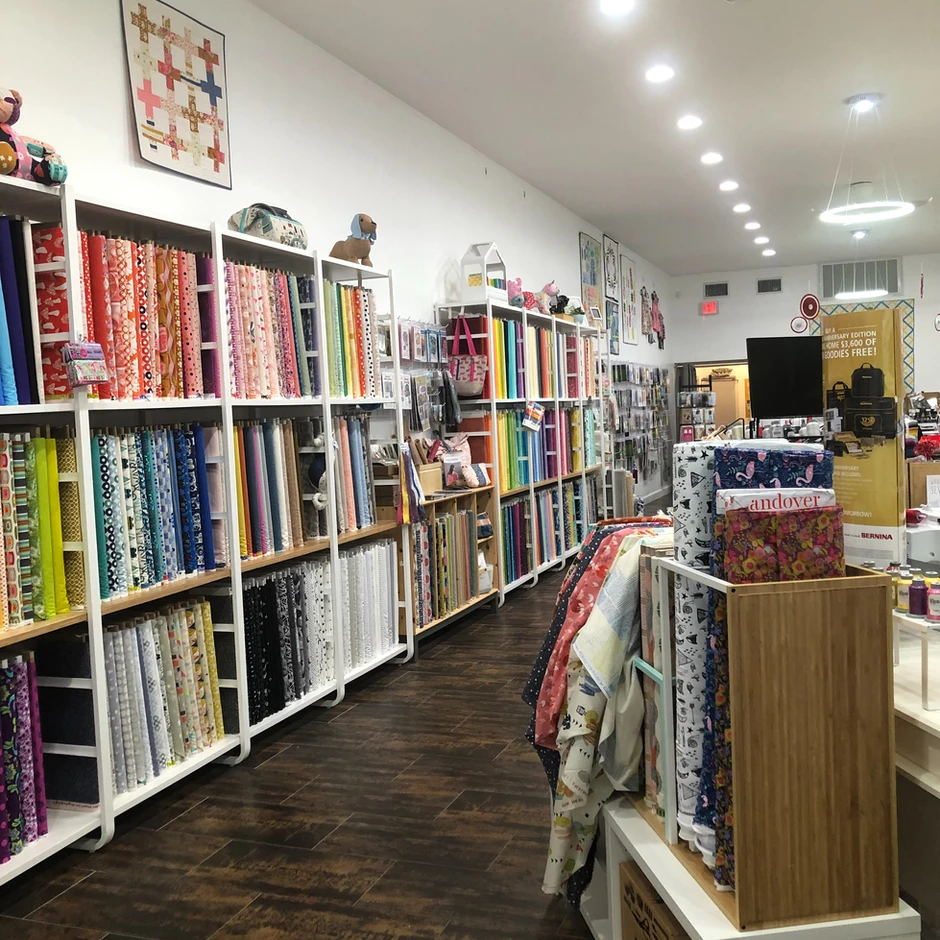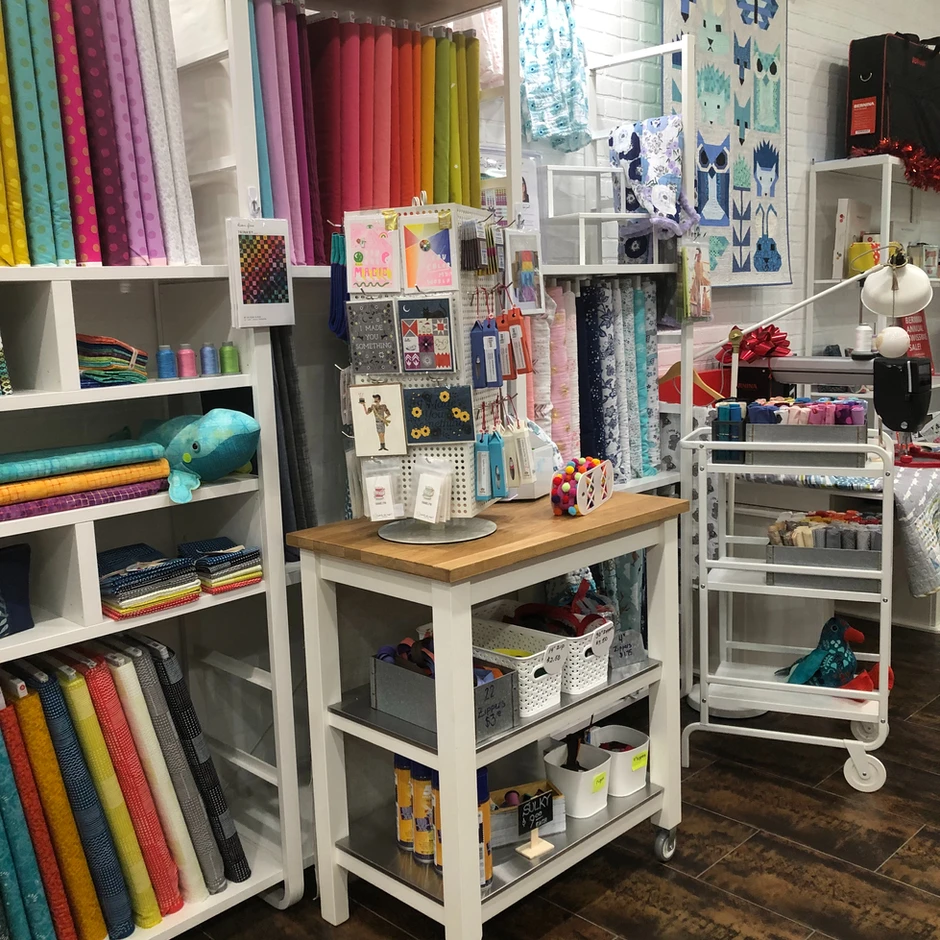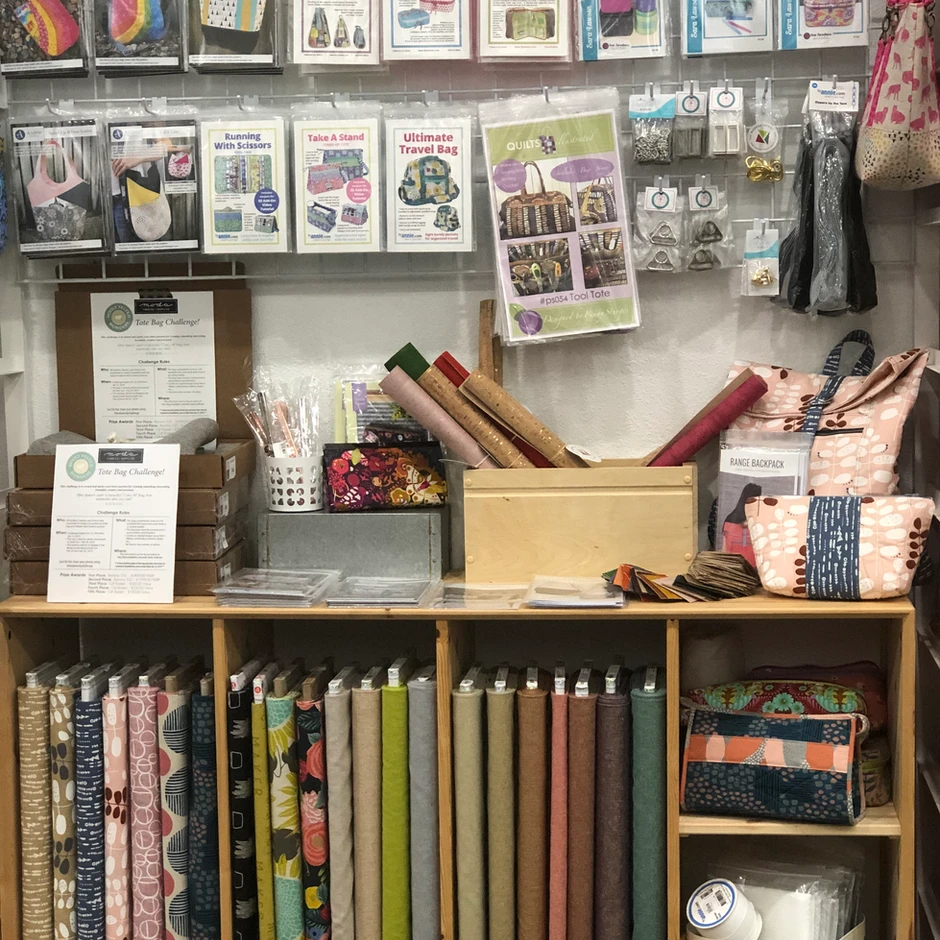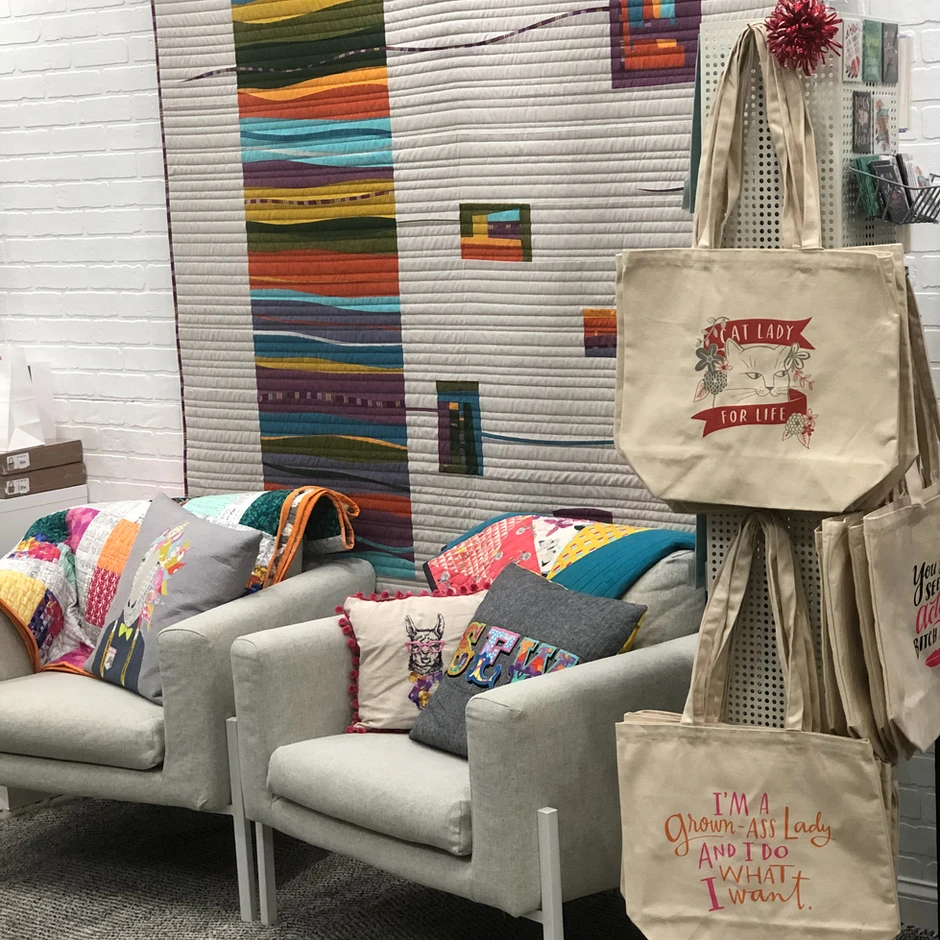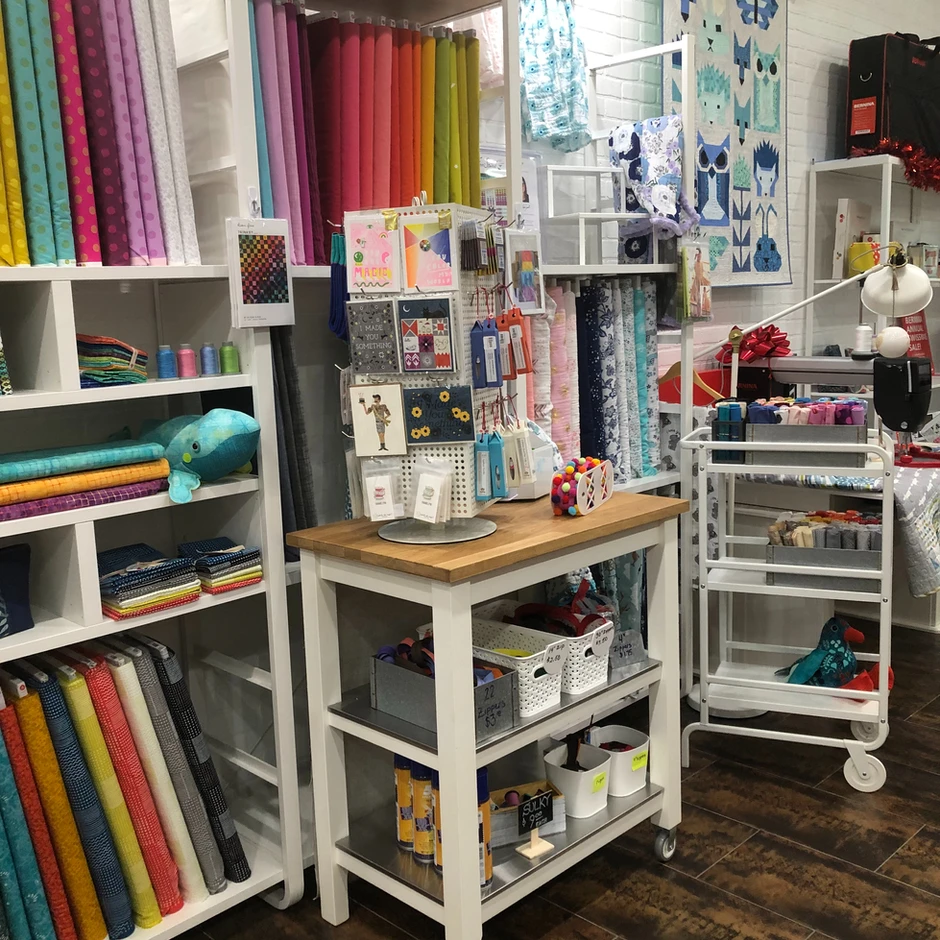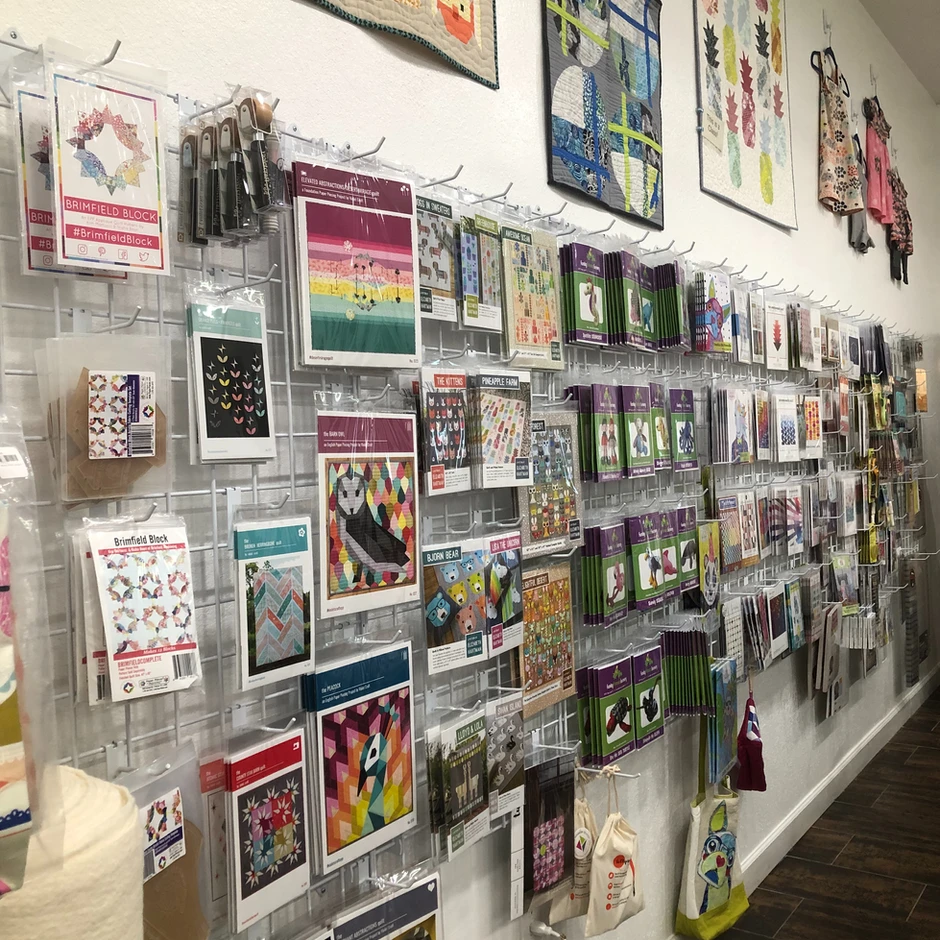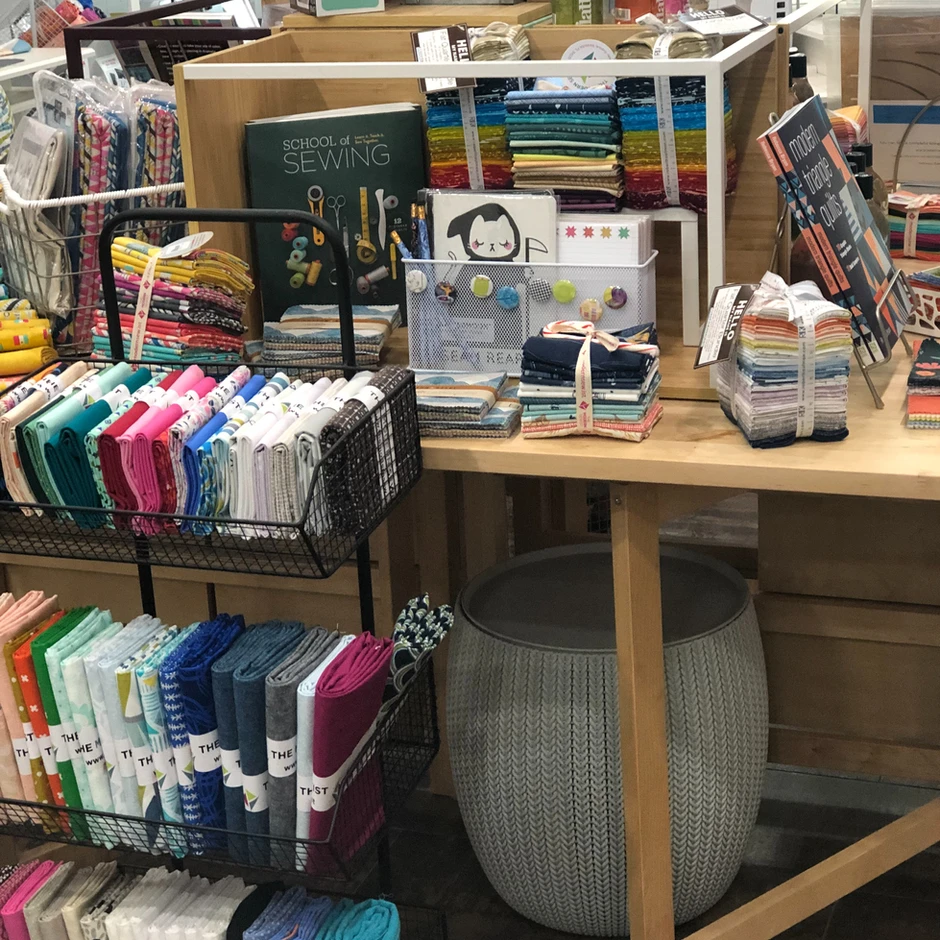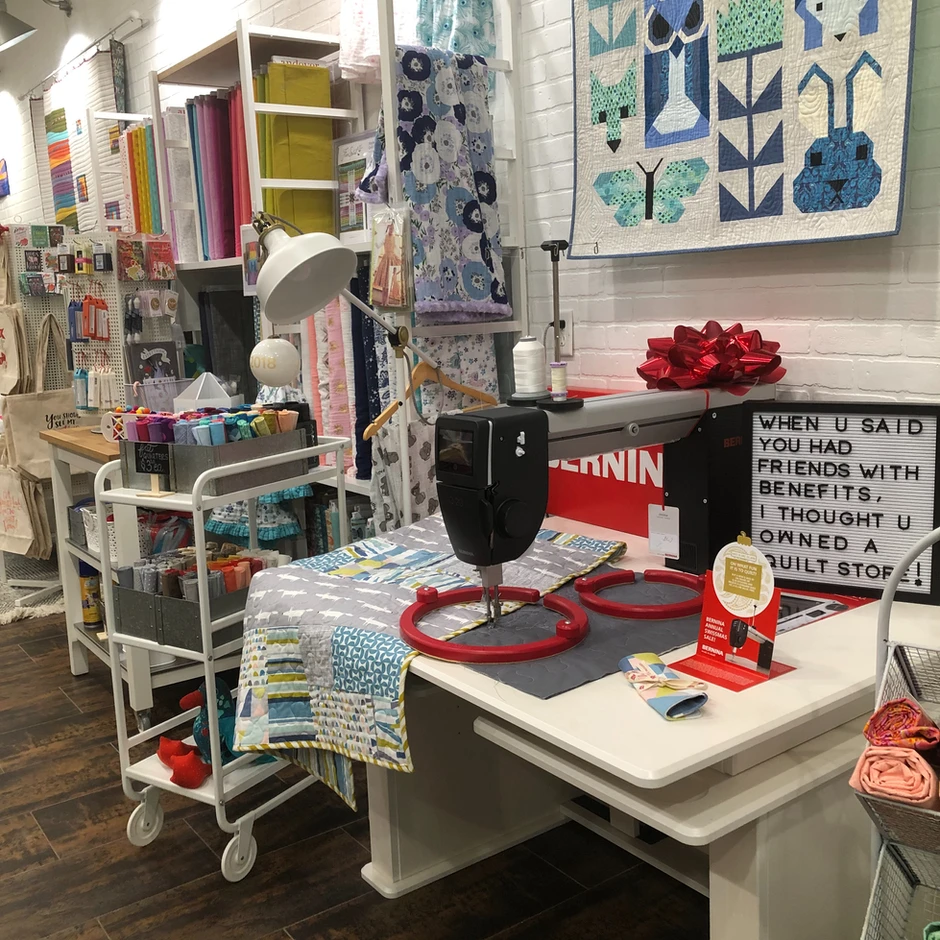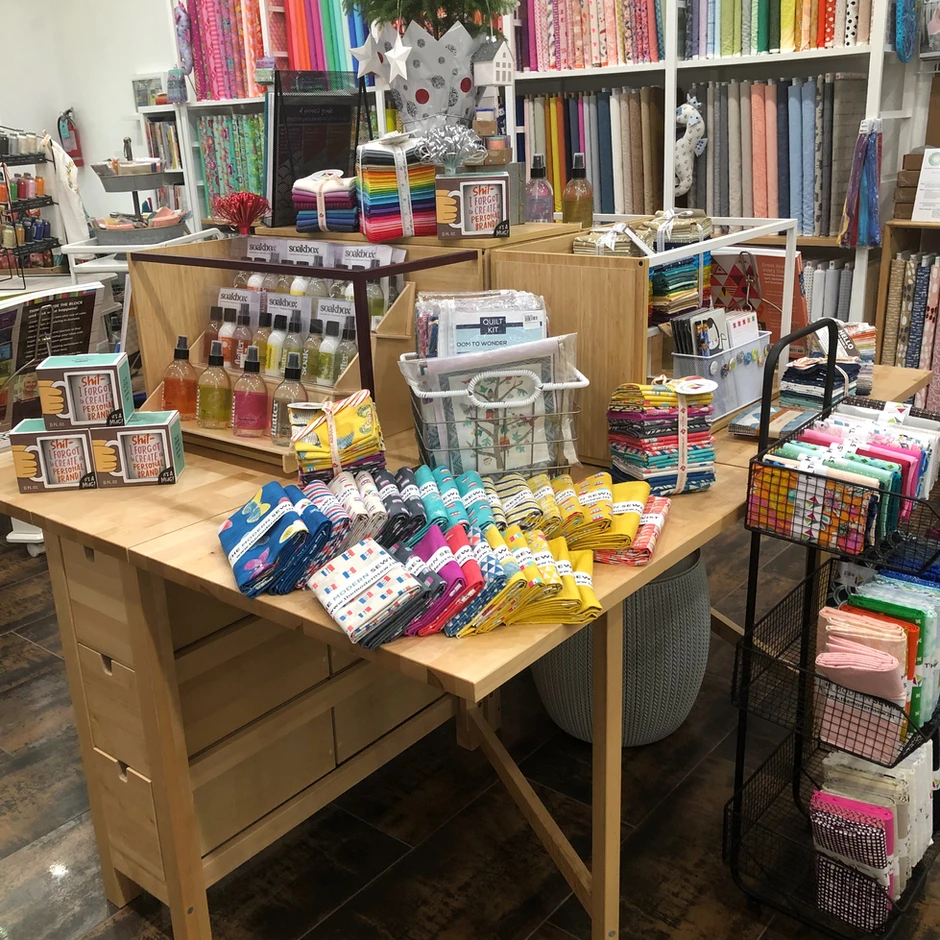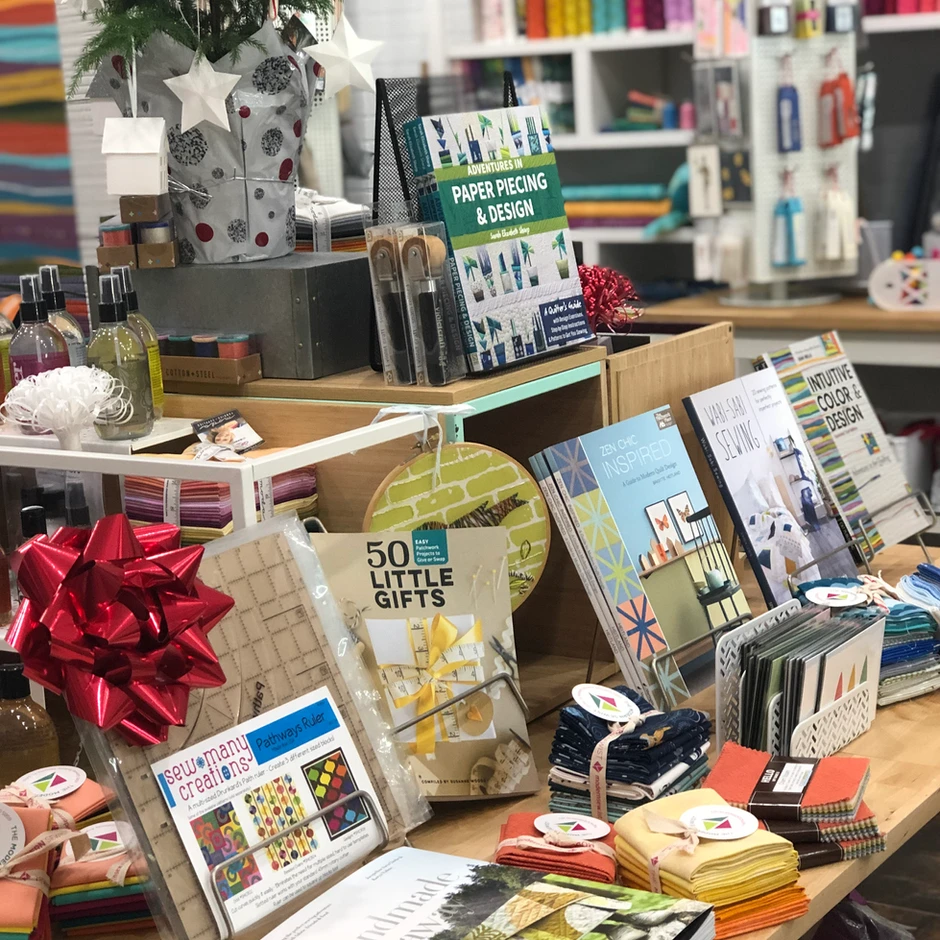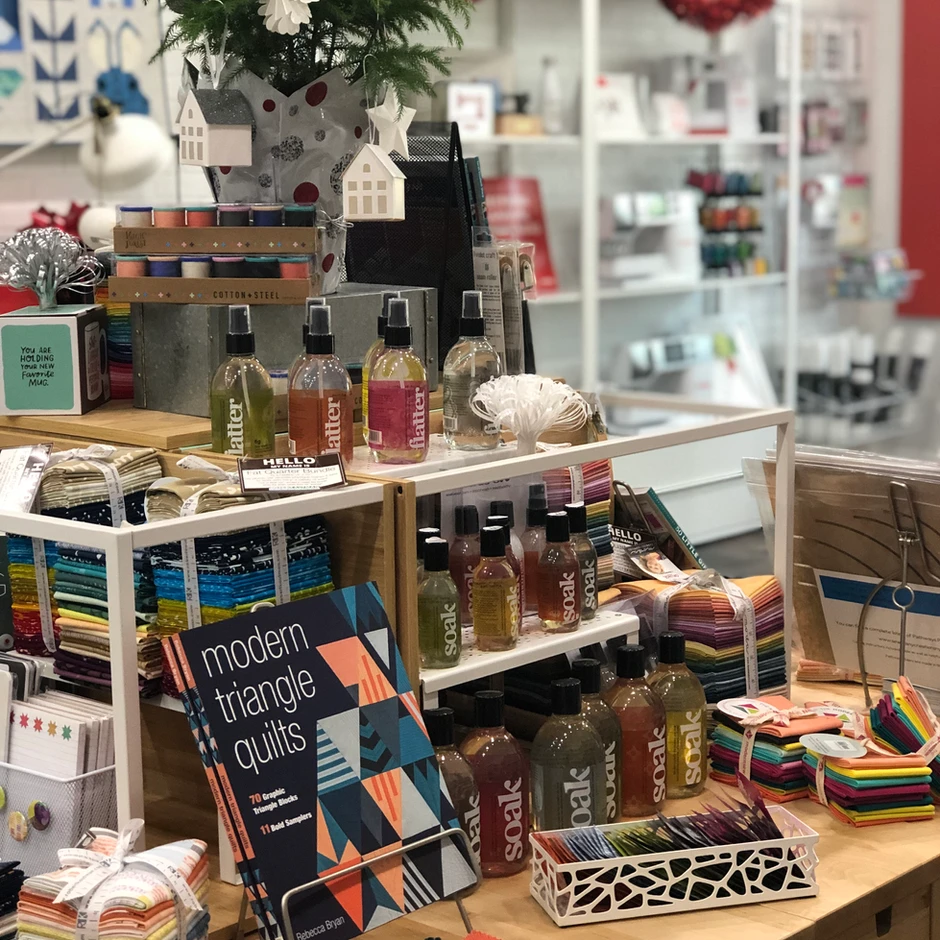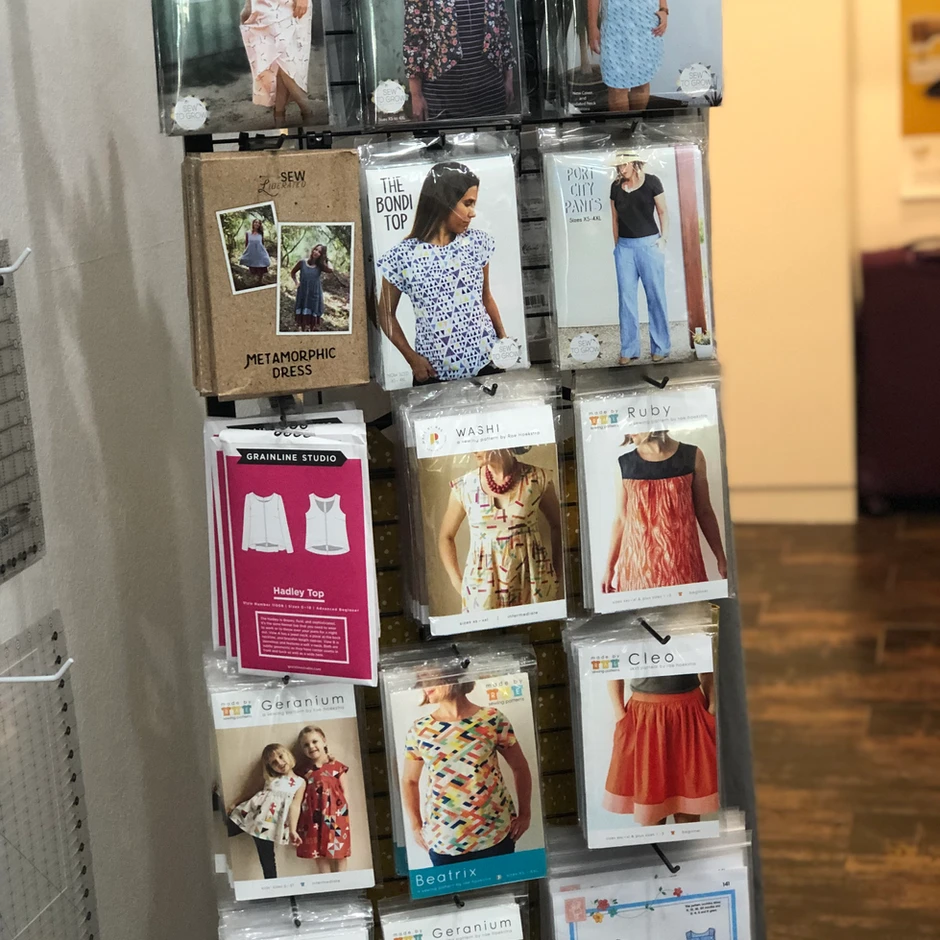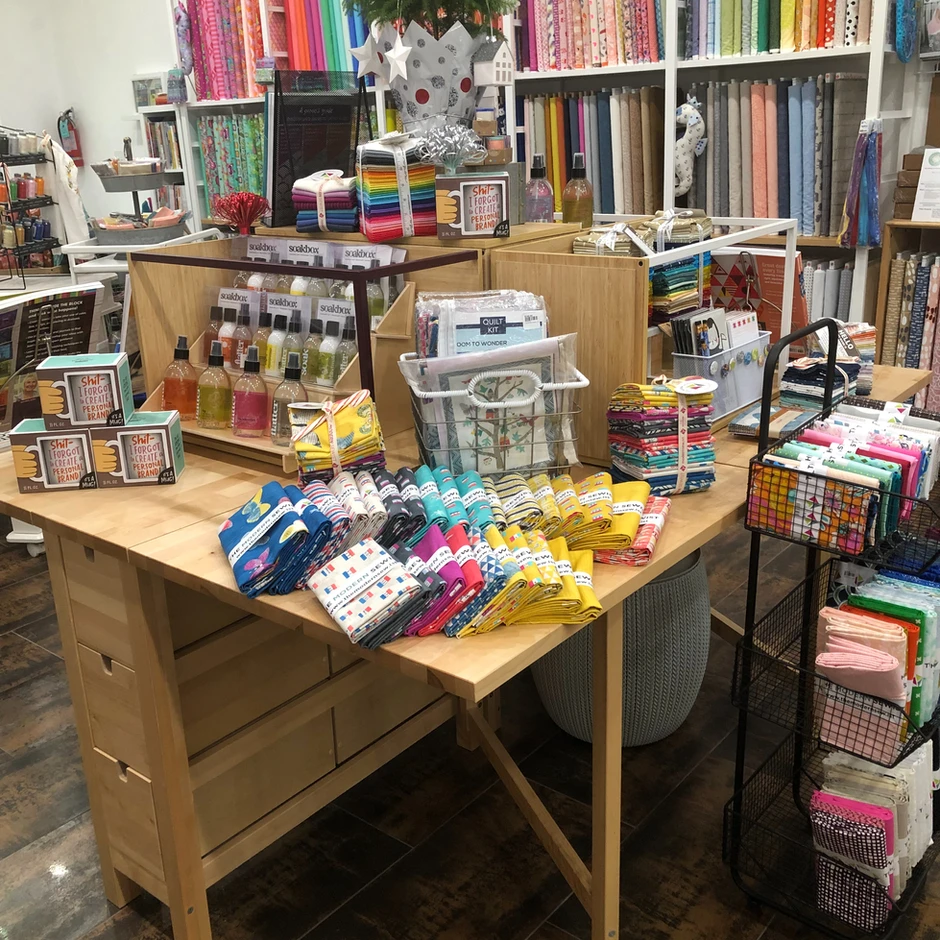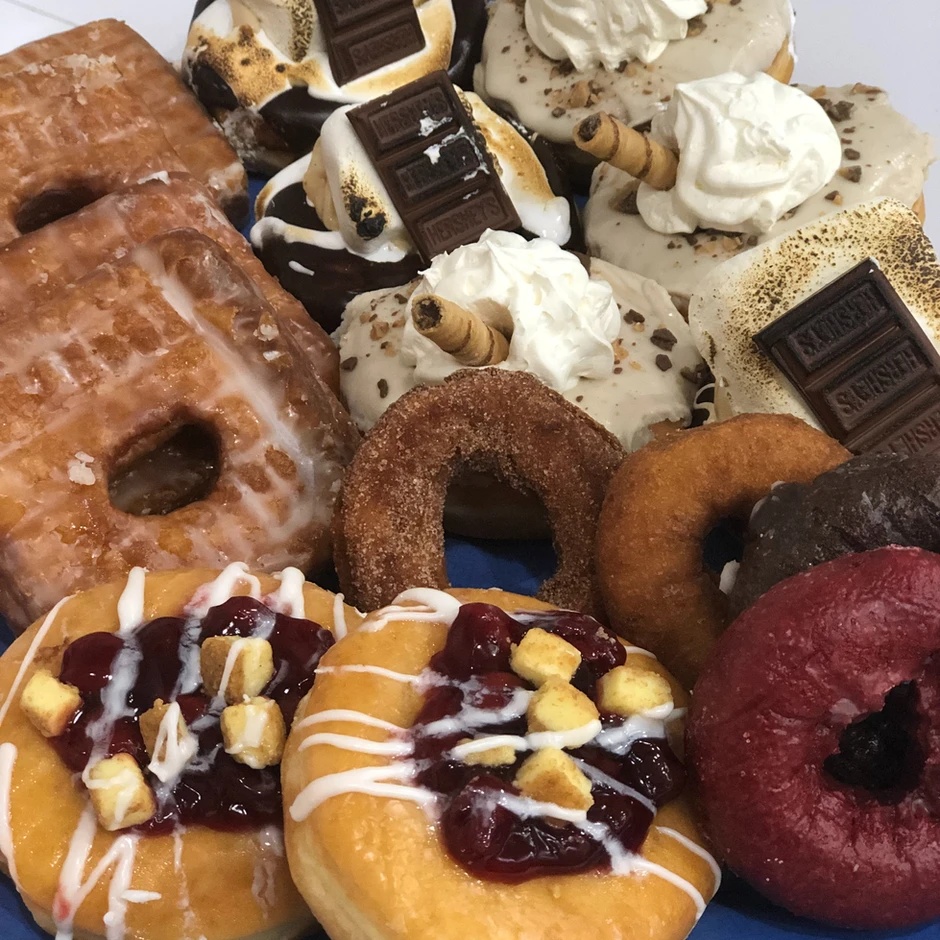 I just had to include the platter of Five-O donuts that Karis got for us haha
I loved my time at the Modern Sewist and I know you will too!
Have you been to the Modern Sewist? Are you from Sarasota and know some fantastic places that people MUST visit while they are in town?
Join in on the convo by commenting below with your best Sarasota tips and tricks!
xoxo Kate