These must have notions and tools will help take the fight out of hooping and make it a breeze!
When I was a beginner at machine embroidery I always hated hooping; it was such a struggle to chase the hoop all over the table just to have it come out messed up anyway!
I've got your back! Here are the notions and tools that changed my hooping game for the better.
Hoop Springs
Okay let's get the BERNINA exclusive item out of the way first.
These springs are for the embroidery hoops that came with your machine (small, medium and large oval) and make it so your embroidery hoops open fully and stay open during hooping.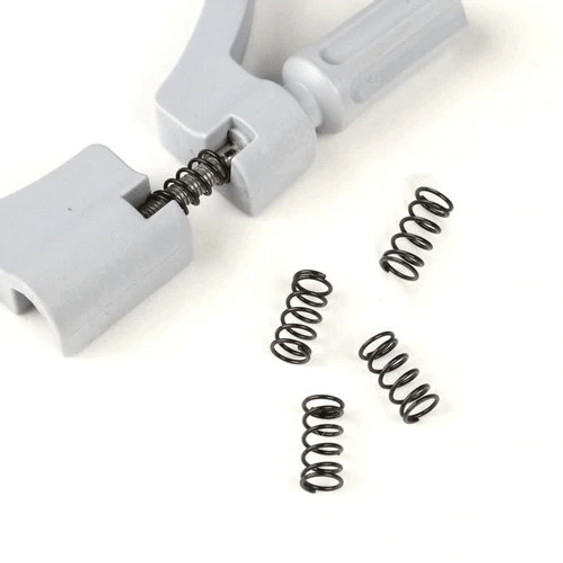 These really cut down on the feeling of wrestling with your project while hooping and the best part is? They are sooooo inexpensive! At just $4.99 this is a steal to keep in your
Click here to check out Hoop Springs from ScissortailStitches.com
Spray Baste
Spray baste saves! The day I realized all the serious machine embroiderers were spray basting their layers together was the day my embroidery changed for the better.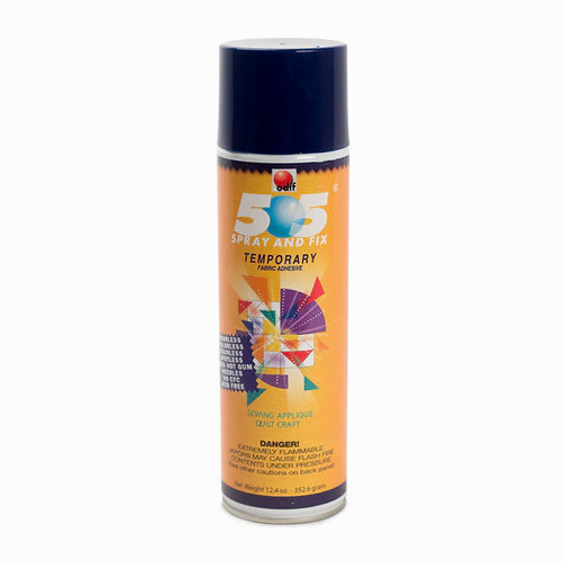 This helps because when your material and stabilizer move together, like one layer instead of two, you can control everything so much better and it becomes one less thing to thing about in the hooping process.
I don't have a preferred brand for this but I would use commercial spray baste and not the homemade stuff.
Not into spray baste? I understand! Check out the "Fusible/Adhesive Stabilizer" sections for alternatives!
Click here to check out Spray Baste on ScissortailStitches.com

Hoop Helper
Alright, this tool is not as economical as the other items on this list but it truly is a game changer.
The Hooper Helper makes hooping soooo much easier by anchoring your hoop to one spot while you hoop. This tool is like the ultimate training wheels! I used this tool as a beginner at embroidery and I credit it for my confidence in hooping now.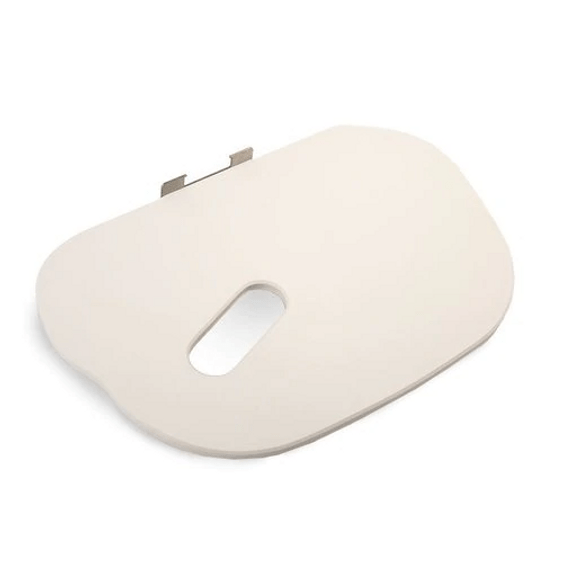 "Simply attach the outer ring of your hoop to the bracket of this sturdy surface just like you would to your machine. Your hoop will be held securely in place while you hoop your fabric – no more chasing the hoop around the table! The weighted surface gives you the perfect smooth space to hoop your projects perfectly flat."
You will need to buy the Hoop Helper that works for your hoops, as the connections are different. So be careful that you are getting the correct
Click here to check out Hoop Helper for BERNINA machines
Click here to check out Hoop Helper for Brother/Babylock machines
Fusible/Adhesive Stabilizers
My true love of embroidery: fusible and adhesive stabilizers.
As I said before, hooping goes best when the material and stabilizer work together as one and fusible or adhesive stabilizers make that process even more slick.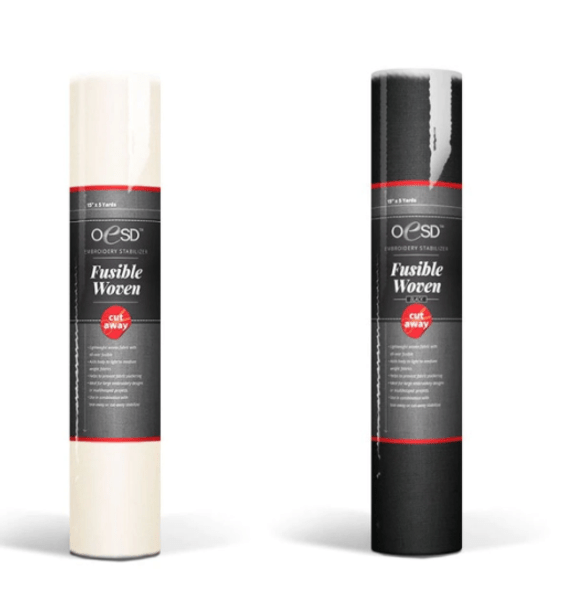 What stabilizer you need totally depends on your material, the project and so much more. Of course I have a class that can help you learn what every stabilizer does, how they work and how to choose the perfect stabilizer! Click here to find out more about Stabilizer School.
Some of my favorite fusible or adhesive stabilizers are:

Super Hooper
It had to end in a shameless plug right?
Embroiderers all over the world are being taught to hoop wrong and it's effecting their projects and making them frustrated with machine embroidery, all from the ultimate villan: Bad Hooping.
Bad Hooping causes more embroidery issues than you even know. Bad Hooping can cause you a world of hurt like puckers, wavy and distorted designs, outlines with gaps, looping threads and more.
So how do you stop Bad Hooping? You become a Super Hooper.
Super Hooper is an online, keep forever class that you can watch on your own time, over and over again. In this class will teach you how to perfectly execute every hooping technique like standard hooping, full sheet floating, the wrapped technique and more. Plus I'll even show you the common mistakes to avoid, give you tips and tricks for a multitude of materials and have a fantastic workbook with notes already taken for you and projects to put your new found skills into practice.
Quick to watch, easy to implement and inexpensive Super Hooper is a must.
Stop fighting old, tired villans like Bad Hooping and become a Super Hooper!
Click here to sign up for Super Hooper.