Whether donating to health care workers or making for your family, almost every sewist I know is making masks right now and often by the dozens. Through a couple conversations I realized not everyone knows the ways that their BERNINA machines can help make their masks faster, better and built to last.
For that reason I'm gonna skip all cute chit chat (which I normally enjoy) and get down to business because YOU are busy making masks
(and so am I, I totally get it!)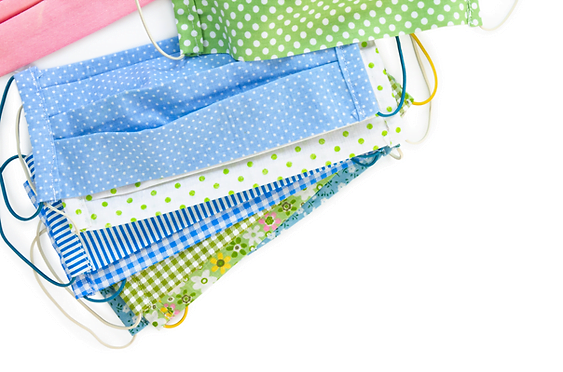 NOTE:
I highly recommend these two patterns, both come in four sizes, have the option to add a nose wire and/or a filter and have multiple tie/elastic options:
Made Everyday. This is a great rectangle mask and her tutorial on using knit ties both saves money and makes highly effective ties.
Craft Passion. This is my favorite mask pattern because the way it fits the face, it's so comfortable!
Here are 9 ways your BERNINA machine can help you make medical masks faster, better and stronger.

Dual Feed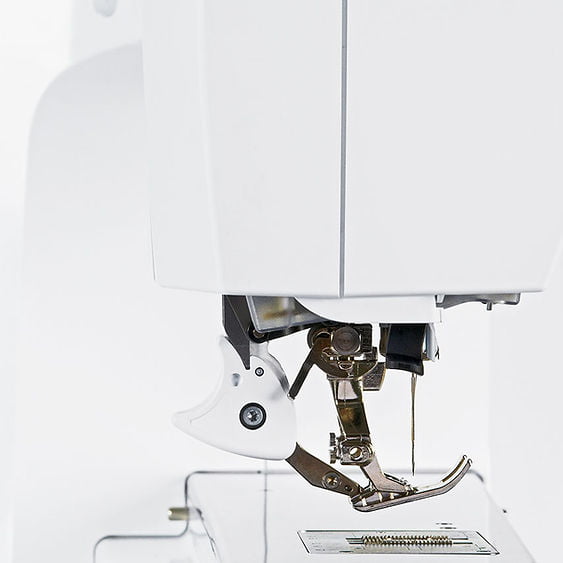 If you are using a BERNINA machine that has dual feed, be sure you are using a foot that can actually use your dual feed (I suggest the 10D & 97D, more on that later). Whether it's helping you get bulky layers through your machine or ease around curves the dual feed will help you get perfect results every time.
Change your Dual Feed Speed
Are you on a B880 or B880 PLUS? If yes, did you know you can change your dual feed speed? It's one of my favorite features of my machine and it's really helping me knock out those curves on the Craft Passion mask! You do this by going to the "information icon" on your screen, scrolling down and selecting the Dual Feed Balance icon. If you tap the question mark icon then tap the dual feed balance you will see this information on how/why you change your Dual Feed speed. I usually go to "2" (and do for my masks) but you will need to decide what is appropriate for your fabrics/projects. Don't be nervous to change this, you can change it back with the touch of a button and it will revert to the base setting when switching to another stitch or when you turn off your machine.
#97/ 97c/97D and #10/10C/10D feet
I always get asked what my favorite feet are and which I find the most useful and these two are always in my top faves…but right now they LIVE on my machine (along with my embroidery foot but not important right now). I love the 97D because it gives me a perfect, steadfast seam allowance that I can change quickly and with ease; this is important when your dealing with varied seam allowances in your projects or want to be able to improvise on the fly (which I always do). Also, it's obviously incredibly important that this guide doesn't slip or change or move away as you sew (I know I don't have to tell you why, you amazing sewist)
I am obsessed with my 10D foot for all top stitching and it's also a great foot for binding and even straight line quilting. The 10D foot will be a great tool to help you top stitch your masks or insert nose wires and don't forget! With this foot you can change your needle position, try experimenting with it to get your top-stitching perfect.
Binder attachment to make Bias tape
Full disclosure, I have not used the binder attachment. However, every person I know who has one says it's worth the price they paid and more right now. This attachment helps you create your own bias tape while simultaneously sewing it to your mask (or quilt as it was more typically used for before…now)
If you are curious if you should get one for your machine check out this video and many more like it on YouTube.
L460/L450 will fix everything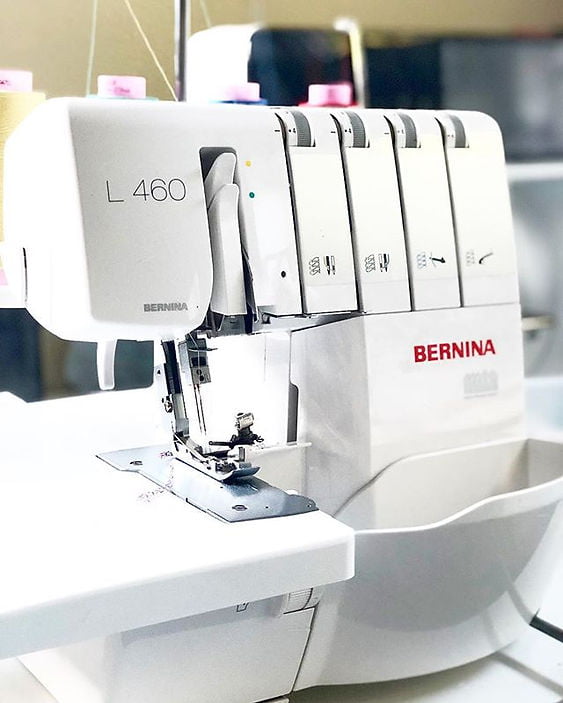 The other day, as I chatted with a friend on the phone, I threw together a Craft Passion mask in less than 5 minutes as I experimented with the overlocker. At that point I was so annoyed I had sewn all the others on my sewing machine and NOT on my overlocker. Overlockers/Sergers are the best way to get quality, durable items done fast. If you have one at home, ya need to get it out and start using it for these masks! If you don't, I would consider grabbing one to up your mask making speed.
Button sew on for head bands
You may have seen headbands or pieces of ribbon with buttons attached to give your ears a break when wearing masks. You can stop hand sewing those buttons and start adding them to your batch sewing using the #18 foot and the button sew on feature on your machine. You will find the button sew on stitch in your buttonhole folder, hit the question mark on your soft keys and tap the stitch to learn how to use your button sew on foot.
Free Hand System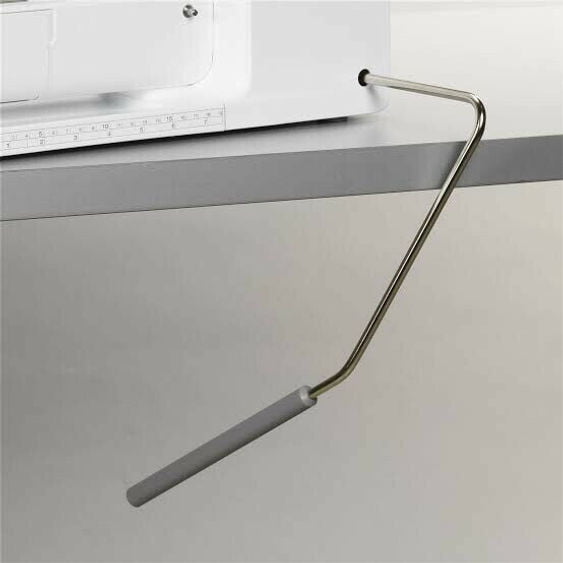 I always say it and I mean it…my Ted Talk would be on why the Free Hand System (also known as the knee lift) is so amazing and why you should be using it always and forever. I have already mentioned the knee lift in my blog post about my must have sewing machine features because it's been a game changer for my sewing. To quote that post (out of efficiency and, honestly, laziness) "I use my knee lift anytime I want my hands to stay with the project and don't want to have to reach up to lift the presser foot (which is all the time). Knee lifts are particularly helpful with bulky fabrics, applique or delicate projects."
While sewing masks I am using my Free Hand System to turn corners and chain piece faster. (Psst, it's also a life saver for machine applique!)
Your jumbo bobbin
If you are working with a new 4, 5, 7 or 8 series BERNINA you have a JUMBO BOBBIN. This means your bobbin holds 70% MORE thread than standard bobbins, which means you are sewing 70% more than others, before you have to rewind another. I wound a full bobbin of Aurifil 50wt, made over 20 masks, and haven't changed it yet! It's a small thing but it is FANTASTIC.
ok. I'll stop. I've used too many CAPS in this SECTION.
But for real, the less "other stuff" you gotta do, the more masks you can churn out.
DC Motor
Doesn't matter if you are sewing on a 3 series or an 8 series, BERNINA is serious about two things: Power and Precision, and the DC motor brings it every time. I have heard many people talk about what you can and can't sew with in masks, partly, because of the amount of layers there could be and "machines can't sew through ALLLLLL that" Welp. Your BERNINA can. It can sew through too many layers of denim as I learned in this tutorial and even can sew through aluminum cans….I have no idea WHY but a woman at a show told me she did it with her BERNINA….so there.

How is your machine helping you turn out better masks faster? Write it below in the comments so you can help others make their masks and PPE more efficiently.
xoxo Kate